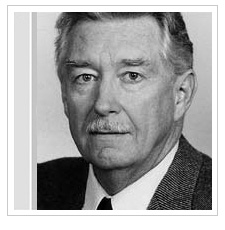 John Tomerlin
Biography
Disk jockey, sportscaster, race car driver, pilot—John Tomerlin writes from a wide range of experience. While living in the south of France, he wrote Challenge the Wind, a novel of grand prix racing, one of nine he has published, four of which—The Fledgling, Prisoner of the Iroquois, The Nothing Special, and The Magnificent Jalopy—are for younger readers.
He has rafted the Colorado River from Lake Powell, and camped and hiked in Havasu Canyon, the site of his newest novel, The Valley of No Return.
John Tomerlin has published over a hundred short stories and articles in such magazines as Road&Track, Car and Driver, Playboy, Woman's Day, and The Magazine of Fantasy & Science Fiction. Mr. Tomerlin resides in Southern California where he is at work restoring an early model Porsche like the one he drove to a class championship in the 1994 Porsche Club of America regional time trials.
Serials
This is a story of two young people from diverse backgrounds—one, the son of a mining engineer; the other a daughter of the tribal chief whose people are threatened with exile from their ancestral land—and of the lessons learned as they struggle for survival.
Spanish translation available.