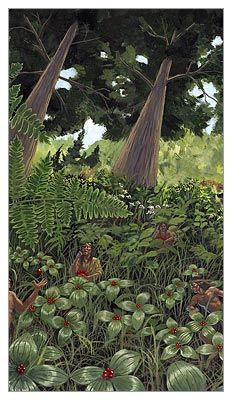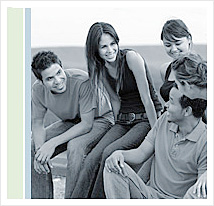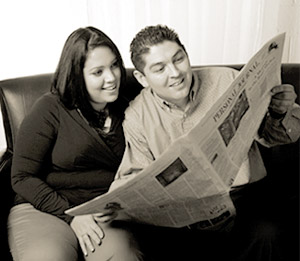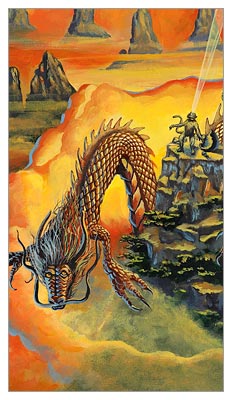 The Company
Breakfast Serials Inc. is an innovative publishing company offering a new way to reach and engage people. Founded in 1996 and incorporated in 1998, it is a privately held stock company with headquarters in Denver, Colorado. 


Our Mission
The mission of Breakfast Serials is to bring people together in a way that builds and sustains dynamic audiences. The Company creatively builds this capability with original serials—a simpler, more convenient popular literature that appeals to new audience sets.

In this context, the term "audience" has two meanings: At one level, it refers to an active group of people— talking about a serial; predicting what's to come; and enriching the unfolding story with their everyday experiences. In an economic sense, it represents consumers
The Team
Breakfast Serials' management team has been assembled to create new value across market boundaries. All members of the team are highly experienced in their respective fields, and these fields are critical to the Company's innovation-driven strategies. Breakfast Serials' core operations are intentionally maintained by a small staff; other functions are outsourced to mobilize complementary capabilities and ensure flexibility within the organization. 
Executive
Founder & Chairman 
Breakfast Serials is the brainchild of Avi, the 2003 Newbery Award medalist and widely published author. In 1996 he wrote a serialized novel as part of a larger idea to revive the 19th-century tradition of serialized literature. The idea became Breakfast Serials Inc., and Avi has served as Chairman of the Board since 1998. With over 70 titles in print and the recipient of more than 90 awards, he is a highly respected member of the international book community.
CEO & Publisher 
Linda Wright is CEO of Breakfast Serials Inc, which was founded in 1996 by author Avi. Linda extended his original idea into a new publishing capability that builds and sustains dynamic audiences. Having built internal capabilities that distinguish Breakfast Serials in the media, she is currently deepening the company's specialization outside of its market boundaries. Linda serves as publisher of the company.
Linda is also the inventor of a method and apparatus for categorizing exemplar structures to access information regarding a collection of objects. The U.S. Patent and Trademark Office granted her a patent in 2007. Prior to this, Linda worked on the business side of trade book distribution. She transformed the retail bookselling model and achieved net profits that were a multiple of the national average. Early in Ms. Wright's career, she worked in marketing for IBM, where she helped institute new information systems.
Development
Sue Kassirer, in her capacity as executive editor, works closely with Breakfast Serials authors and illustrators and edits the serializations to achieve the highest literary and entertainment value. Prior to coming to Breakfast Serials, she worked as a senior editor at HarperCollins. She has also held editorial positions at Simon & Schuster, Viking-Penguin, and Random House, among other publishers. In addition, Ms. Kassirer has written and published many books for children. 

Professor Cipriano Cardenas is the Spanish editor for bilingual Breakfast Serials editions published in the U.S. and distributed internationally. In this capacity, he reviews Breakfast Serials manuscripts for cultural identity and translates the contents.

Professor Cardenas is chair of modern languages and associate professor of Hispanic literature and translation studies at the University of Texas at Brownsville. In addition, Professor Cardenas is on the editorial board of theNovosantanderino literary journal and is a published poet and short story writer.

Jeff Schaich creates the brand look and feel for all Breakfast Serials printed and Web-based marketing efforts. He strives to create and maintain a fresh and on-brand look for all of Breakfast Serials design needs. Jeff draws from his 14 years of design and art direction experience in both large advertising agencies and small boutique design firms here in Colorado and the Washington D.C. area. His work has been recognized in award shows and magazines such as The One Show New York, AIGA, Richmond Art Directors Club, and Creativity, Print and How magazines.

Loretta Melhado provides research expertise as she completes her masters program at University of Denver in Library and Information Science. Specifically she is researching various segments of the marketplace to identify early adopters, associated with Fortune 500 companies. Loretta draws upon her business background in investment management to facilitate bringing Breakfast Serials' new method of Imprinting to the market.
Legal
Adam Cohen has served as literary counsel to Breakfast Serials since 2001. In this capacity, he is responsible for publishing and intellectual property matters of the corporation. 

Mr. Cohen is a partner in the legal firm of Kane Kessler, P.C., located in New York, NY. He chairs the firm's Intellectual Property practice group and is an active member of the City of New York Bar and the International Trademark Association.

David Erickson has served as corporate counsel for Breakfast Serials since 1998. In this capacity, he is responsible for the business-related legal matters of the corporation. Mr. Erickson has practiced law in Denver, CO for many years, emphasizing commercial and financial matters. He is the author of a two-volume business-law treatise and over 50 published articles. He has been the final arbitrator of numerous commercial disputes and is a Colorado state judge. Erickson has also served terms as president of several large civic and professional organizations, including the Colorado Author's Guild. 
Technology
Jonathan Katz is responsible for the coordination and maintenance of Breakfast Serials' IT needs. President of Quality Computer Products, Inc., a Denver-based IT consulting firm, Jonathan has built the technical infrastructure for Breakfast Serials since its inception. Jonathan holds a master's degree in piano performance and was a successful music teacher for over 10 years.

Eric Fritz is in charge of developing and maintaining Breakfast Serials' and Instant Serials' corporate websites and database systems. He has over 12 years experience designing and developing database-driven websites, intranets, and extranets using a wide variety of technical expertise in C#.NET, XML/XSL, AJAX, ASP, VBScript, HTML, DHTML, JavaScript, CSS, and MS SQL Server.