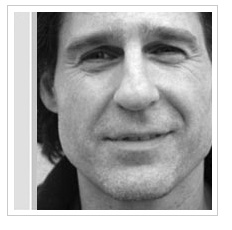 Awards
Philadelphia's Please Touch Museum Book Award 2006; Kitten Red, Yellow, Blue
The 2004 Pennsylvania Library Association award for outstanding contributions to children's books
The 2004 Drexell University Award for outstanding contributions to children's books
Matthew A.B.C. and Mother to Tigers were on the Children's Choice Award list for 2004.
Dad and Me and Book were listed in BookLinks best books of 1999.
The Painter was featured on StoryTime on PBS in 1996.
Dreamplace won the Carolyn Field Award in 1993.
Bibliography
Books Peter has written and illustrated:

Dylan's Day Out
Mr. Mumble
Christmas Always...
The Painter
Dad and Me
Emily's Art
Matthew A. B. C.
Daisy 1, 2, 3
Kitten Red, Yellow, Blue
The Secret Lunch Special

Peter has also illustrated over twenty books written by other authors including:

All I See by Cynthia Rylant
An Angel for Solomon Singer by Cynthia Rylant
Cecil's Story by George Ella Lyon
Who Came Down That Road? by George Ella Lyon
Mother to Tigers by George Ella Lyon
No Dessert Forever by George Ella Lyon
My House Has Stars by Megan McDonald
Peter Catalanotto
"I believe a good book doesn't explain everything. It's a springboard, an open door. It gives readers space to make their own choices and connections. To laugh. To cry. To be affected."
Biography
During my senior year in high school, I applied to four art colleges in New York City. Only Pratt Institute accepted me, so I left East Northport for Brooklyn. I've always loved New York City. Sometimes it exhilarates me; other times I find it fiercely depressing. But it always affects me. I expect the same from paintings, movies, and music. I don't have to like what I see or hear, but I want to be affected.

I hope to do the same in the picture books I write and paint: to leave the reader with something to think about. When I illustrate another writer's text, I want to extend the words by adding new ideas into the art. My pictures stray from the words but not from the story. I enjoy illustrating stories that are ethereal, airy, and emotional, not locked into a specific time and place. I think an illustrator also needs to recognize what not to paint. Some lines of text are so poetic and perfectly descriptive that a picture would dilute their effect. Metaphors and similes are important things not to illustrate. I don't think we ever need to see someone's "heart beating like a hammer." 

In several books, I placed the title and credits after the story began, a format I always find very appealing in movies. However, I only do it when it feels right for the story. an idea can become a gimmick if used at the wrong time. Most people I meet in schools, libraries and bookstores are excited to see a new format. A few people have told me that they find it confusing. I'm just glad I affected them.
Serials
The Fighting Ground is a gripping tale of the American Revolutionary War. Thirteen-year-old Jonathan, head full of dreams of glory, runs away from home and joins the local militia to fight the dreaded mercenary troops, the Hessians, near Trenton, NJ. Over a twenty-four hour period, through the fog of war, he experiences a soldier's reality with all its horrors, ambiguities, and unforeseen complexities.
It's the Dakota Territory, 1866: eleven-year-old Iah Thomas witnesses the kidnapping of a girl, Vinca. When he finds her held captive on a riverboat it's just the beginning of a rousing adventure. Reminiscent of Mark Twain, this exciting adventure captures the rich tones, unique vocabulary, and excitement of America's post-Civil War West.
Spanish translation available.