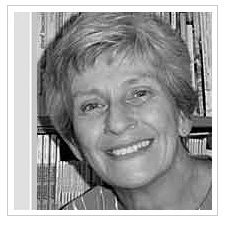 Awards
Judy Goddard/Libraries Limited Arizona Author/Illustrator Award 2004 Tomás Rivera Mexican American Children's Book Award 2004 (finalist ) AIGA Best Books

NCTE and ALA Notable Books

NCCSS/CBC, Library of Congress, NY Public Library lists

"Reading Rainbow"

UNESCO's "Year of the Child" traveling exhibition

Work, travel and exhibition grants from Swedish cultural foundations

Project grants from the Arizona Humanities Council
Bibliography
Joan has written and/or illustrated 79 children's books in the US and Sweden, and translated 20 some titles for R&S Books, including Christina Björk's popular Linnea in Monet's Garden.

Selected list of books written and illustrated by Joan:

Coyote School News
The Long Way to a New Land
The Long Way Westward
At Home in the New Land
Pioneer Bear
Selected list of books illustrated by Joan:

A Bear for Miguel (Elaine Marie Alphin)
As the Crow Flies (Elizabeth Winthrop)
Small Wolf (Nathaniel Benchley)
Snowshoe Thompson (Nancy Smiler Levinson)
Daniel's Duck (Clyde Robert Bulla)
Hill of Fire (Thomas Lewis)
The Lemming Condition (Alan Arkin)
Joan Sandin
"I support the whole concept behind Breakfast Serials. I like that the stories are easily accessible and cut across age and economic categories (and of course I like that they have pictures!) So I'm happy to be back again, this time illustrating Avi's new, exciting Breakfast Serial Reading the Sky."
Biography
Joan Sandin's first book was one she illustrated for a story her brother had written. He was eight years old and she was five. "It was set in a cave, and all the pictures took place in the dark. Only one person bought that book—our mother. It could only go uphill from there," Joan admits.
Joan has been illustrating her own and others' published stories for some 35 years. She is also the author/illustrator of a number of children's books published in the US and in Sweden, and is the translator of some 20 Swedish children's books.
Coyote School News, Joan's newest book, is set in a one-room school in Southern Arizona ranch country in 1938. She is delighted that this book, which she both wrote and illustrated, is a finalist for the Tomás Rivera Mexican American Children's Book Award, and has been chosen by Arizona's Governor Janet Napolitano as the book she will present in February 2005 to all Arizona fourth graders.
Joan also travels around the state (sponsored by the Arizona Humanities Council) doing a Chautauqua presentation of Eulalia "Sister" Bourne, legendary Arizona teacher, rancher and author.
Joan grew up in Tucson, and graduated from the University of Arizona. After living most of her adult life in New York City and Stockholm, Sweden, she is back in Tucson, enjoying the sunshine, mountains, and western skies with her husband Brian, visiting children and grandchildren, and a gang of giant goldfish.You can find out more about her and her books by visiting her website at: http://members.authorsguild.net/joansandin.
Serials
Dyslexic Jamie can't read printed words, only clouds. What he sees is wondrous to him, unbelievable to others, dangerous to all: a man in a business suit who parachutes from an airplane with a million dollars. The thief kidnaps Gillian who leaves a key message. Jamie reports the thief but isn't believed. Then he finds the message—which he can't read.
Spanish translation available.
A true story! Alone at the Scituate (Massachusetts) lighthouse, two girls save their town from British attack during the War of 1812.
Spanish translation available.