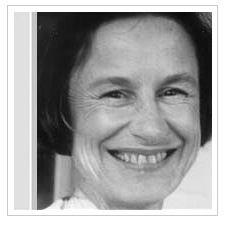 Bibliography
Emily Arnold McCully has published 33 books for young people. Ms. McCully has also illustrated more than 85 books for writers such as Arnold Adoff, Clyde Robert Bulla, Meindert De Jong, Mirra Ginsburg, Donald Hall, Russell Hoban, Paula Fox and Lee Bennett Hopkins. Among the best known are:

Mirette on the High Wire
Mirette & Bellini Cross Niagara Falls
Squirrel and John Muir
Beautiful Warrior
The Bobbin Girl
The Ballot Box Battle
The Pirate Queen
The Orphan Singer
Picnic
First Snow
School
Emily Arnold McCully
"I have always been a news junkie. In my earliest childhood my father brought at least five newspapers home to us, and I pored over them—and drew my own serial comics. I was also fascinated by newsstands and made one (out of crates) from which to peddle my drawings and stories. One day, a representative of the New York Times came to my school and taught us how to fold the large paper in order to read it in cramped quarters, a lesson apparently imprinted on me forever. As a novelist, I "brought the news" to a few readers, and as a picture book author I've made it my mission to revive important stories lost in history. These days, it seems more crucial than ever that citizens of all ages be informed by a conscientious daily newspaper. I am honored to take part in Breakfast Serials' brilliant endeavor, which inspires children and their families to eagerly await the next edition."
Biography
Emily Arnold McCully was born in Galesburg, Illinois and grew up an innovative "daredevil child", always climbing trees and writing and illustrating her own stories—which she bound and gave copyright dates to. She also was a young entrepreneur, selling her work (postcards, greeting cards, scenery, and copies of the old masters) at the end of her driveway.
Emily McCully attended Brown University, receiving a BA in art history and an MA from Columbia University in the same major.
After graduation she held jobs in the art field, coming to children's illustration in a "roundabout way". In 1966, after seeing her artwork on a subway advertisement, an editor suggested she illustrate Greg Panetta's Sea Beach Express. Emily accepted, going on to illustrate over 100 children's books.
In 1969 she illustrated Meindert de Jong's Journey from the Peppermint Express, which was the first children's book to receive the National Book Award. In 1985 she received the Christopher Award for writing and illustrating Picnic, a wordless picture book about a family of mice. And in 1993, Emily was awarded the coveted Caldecott Medal for Mirette on the High Wire. Ms. McCully also writes for adults, receiving grants from the National Endowment for the Arts and the New York State Council on the Arts. A Craving was nominated for an American Book Award.
Serials
Meli and her once happy and secure Albanian family flee war torn Kosovo. Their journey is dangerous and tension filled. At last they reach the safety of America, only to confront post-9/11 distrust of Muslims. But Meli, in word and deed, has a message for everyone.
Spanish translation available.