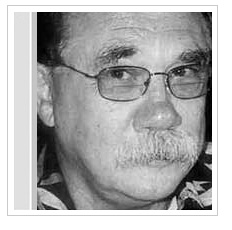 Bibliography
Denys Cazet has published 35 children's picture books. Minnie and Moo In The Seven Wonders of the World is Denys' first serial novel. Among the best known titles are:

Minne and Moo Go To the Moon
Minnie and Moo Go Dancing
Minnie and Moo Go to Paris
Minnie and Moo Save The Earth
Minnie and Moo, The Thanksgiving Tree
Minnie and Moo, The Musk of Zorro
Minnie and Moo Meet Frankenswine
Minnie and Moo, the Potato From Planet X
Minnie and Moo, The Night Before Christmas
Minnie and Moo Will You Be My Valentine
I'm Not Sleepy
Great-Uncle Felix
Sunday
Good Morning, Maxine!
Nothing At all
Nightlights:Twenty-four Poems to Sleep On
Mother Night
Denys Cazet
Born in California in 1938, Denys Cazet has turned his hand to many things, from mail carrier to gardener and for many years a schoolteacher. However, it is as a writer and illustrator of children's book that he has become well known. Emerging from a French-American family that was like "participating in a Renaissance fair held in the middle of a Barium and Bailey freak show," he has developed (and illustrated) a sense of humor that is celebrated by the young folks for whom he creates books, as well as their parents. In addition, to the books he writes himself, this prolific author/illustrator has contributed to the works of other authors.
While most of his characters are animals, Cazet admits that "the truth is, they are all based on the wonderful people who influenced my life. They gave me much, and I try not to forget them. By putting them in my books, I hope to make them live forever."
Along with his wife, and children, Denys Cazet makes his home in Pope Valley, California, on—quite appropriately—Ink Grade Road.
Serials
Minnie and Moo in The Seven Wonders of the World
Denys Cazet's Minnie and Moo In the Seven Wonders of the World is a very funny story. While that is simple to say and experience, writing something funny is very hard. To describe the plot of this story--a couple of zany cows seeking to save their farmer's farm--is to mention the smallest part of what's here. Comedy is very much about character, and perhaps even more so, about language. Not only does Denys Cazet write funny, he draws funny too.
Spanish translation available.