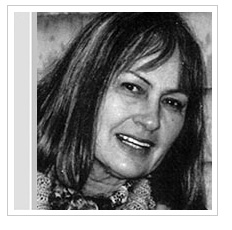 Awards
Silver Medal, Columbus Film Festival:  artwork for "Your food + my food = our food" filmstrip, produced by the National Filmboard of Canada.

Gold Medal, 1995 National Parenting Publication Award for Ten Flashing Fireflies by Philomen Sturges, published by North South Books.

Best Book for Science for 2001, Society of School Librarians International for Tough Beginnings by Marilyn Singer, published by Henry Holt Co.

Outstanding Science Trade Book for 2002, NSTA/CBC for Tough Beginnings.


Anna Vojtech
"I'm excited to work with the Breakfast Serials. I love the idea to treat stories like "news". There is little difference between what happens in our every day lives and what happens in the lives of imaginery heroes. And I'm very excited to work with Joe Bruchac again, he is the master of storytelling."
Biography
Anna was born and grew up in Prague, Czechoslovakia, what is now the Czech Republic. She studied art and animation film at the Academy of Art in Prague, as well in as in Antwerp, Belgium and Hamburg, Germany.  In 1971, she and her German-American husband came to Montreal, Canada where Anna worked as a freelance artist in the animation department at the National Filmboard and various film companies. Since 1982, she has lived with her family in Massachusetts.

Through her work in animation she has developed a unique approach to illustration. She likes to tell stories in pictures. She mostly illustrates folk tales and stories about Nature in which she finds a strong source of inspiration. Besides her illustrations for children's books, she is known for her botanical paintings which have been exhibited locally, nationally and internationally. Her book Wild Flowers for All Seasons has been recently re-published by The New York Botanical Garden Press.

Anna's most recent works are illustrations and artwork for a traveling exhibit "Secrets of Aging" produced by the Museum of Science in Boston.

She has illustrated Tough Beginnings by Marilyn Singer, a book about how baby animals survive, published in Spring 2001. It has been awarded Best Book for Science for 2001 by the Society of School Librarians International and Outstanding Science Trade Book for 2002 by NSTA/CBC.

Her last book, Over in the Meadow by Olive A. Wadsworth is a unique interpretation of this well known counting song. It was published in Spring 2002 in five languages.   

Anna works in different techniques, from watercolor, pen & ink, pastel, acrylic, oil, to creating 3d objects and puppets from various materials.
Serials
Janko and the Giant: A Tale of Old Slovakia
Janko and the Giant: A Tale of Old Slovakia by Joseph Bruchac is a folktale, a tall tale, a nonsense story, an adventure.  Set in old world Slovakia, Bruchac draws on the impossible, fanciful adventures of young Janko and his dealings with giants, talking horses, bandits and just plain fun.
Spanish translation available.