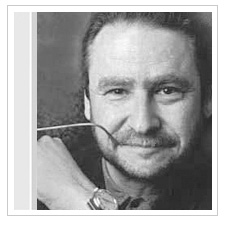 Awards
Rafe Martin's work has received many awards, including Parents' Choice Gold Awards, American Library Notable Books Awards, Storytelling World Awards, Anne Izzard Storytelling Choice Awards, the Lucille Micheels Pannell Award, American Booksellers' "Pick of the Lists," IRA Teachers' Choice, Booklist Editor's Choice, Bank Street "Best Children's Book of the Year," American Library Association's Best of the Best, School Library Journal's Best Books of the Year, New York Public Library's "100 Best Books of the Year," National Parenting Publications Award, Junior Library Guild selection, as well as many starred reviews, state awards, and citations in such national publications as Time, Newsweek, and U.S. News and World Report.
Bibliography
Rafe's award-winning titles include the well-known picture books The Rough Face Girl, The Boy Who Lived with the Seals, and The Shark God (all illustrated by David Shannon), Foolish Rabbit's Big Mistake, (illustrated by Ed Young), Will's Mammoth (illustrated by Stephen Gammell), The Brave Little Parrot and The Language of Birds (both illustrated by Susan Gaber), The Storytelling Princess (illustrated by Kim Root); the collections Mysterious Tales of Japan and The Hungry Tigress; the autobiographical Storyteller's Story (with photos by Jill Krementz); and the novels The World Before This One, and, his latest, Birdwing, as well as a number of other equally distinguished titles. You can find information on them all at http://www.rafemartin.com
Rafe Martin
"Breakfast Serials is the coolest thing in a long time! It lets writers and readers come together directly to share in the excitement of the well-told tale. It's fun and, for the writer, it's challenging! Plus, knowing that you are sharing a new chapter with readers around the country every week is a real thrill! It's like bringing out a new book on a weekly basis, each chapter changing and advancing the story, challenging our expectations of what's going to happen. For me, it also brings back many great childhood memories of the cliff-hanging weekly TV and movie serials I grew up on."
Biography
Rafe was born in a snowstorm in New York City in 1946, after a hurricane destroyed the Air Force Base in the Everglades where his father was stationed after returning from overseas. Perhaps, Rafe muses, the shift from sunny, tropical, pre-natal dreams to the shock of darkness and snow is what launched him into a lifetime of dreaming and imagining. He spent much of his childhood up in treetops with a good story at hand. In sixth grade he discovered Moby Dick, and read it over and over; this led, years later, to his becoming the first student to graduate with Highest Honors in English from Harpur College (now Binghamton University), for his thesis on that book.
With an M.A. in English Literature and trained as a literary critic, Rafe left academia in 1969 and held a variety of odd jobs ranging from construction worker to substitute teacher. In 1974 he and his wife opened a bookstore, and in 1982 he became the first storyteller-in-residence for the Rochester City Schools. In 1983 he received the first Lucille Micheels Pannell Award from the Women's National Book Association "as the bookseller in the U.S. and Canada who has been most creative and successful in bringing children and books together."
Rafe's first book was published in 1984. Twenty others have followed since, with more appearing every year. Besides being an award-winning author, Rafe is also an internationally known storyteller; he has spoken or performed in nearly every state, including Alaska and Hawaii, as well as in the International Schools of Japan.
Serials
Future Times Past: The Eagles' Tale
It's the distant future. The People recall when nations vanished because of war and nature's devastation. They also recall and celebrate the Eagles—mysterious aliens who visit and help rebuild civilization. Now the Eagles return but their arrival is ominous. Fourteen-year-old Rainera sets out to confront them. What will she discover: the past, the future, or a terrible fate?
Spanish translation available.