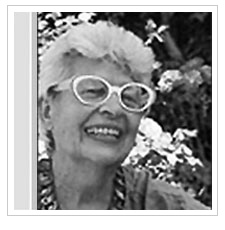 Awards
Magic Elizabeth was chosen as a best book for children in The New York Times Parent's Guide to the Best Books for Children, by Eden Ross Lipson
Bibliography
Norma Kassirer has published 3 books:

The Doll Snatchers
The Hidden Wife
Magic Elizabeth
Norma Kassirer
"I am especially happy to have Magic Elizabeth appear in serial form. Years and years ago, my favorite cousin and I communicated by letter in-between visits. (We lived in separate towns.) We were both fledgling writers, and would send chapters of what we were working on to one another by mail, or by agency of her grandmother and my mother, who worked together at a business in an intervening city. Thus it was that we were engaged in the exciting experience of serialization at an early age, and greatly enjoyed it."
"It is delightful to imagine the members of families and their friends sharing a story, thus conferring upon its events a communal life, as if story-telling itself were returning in a way to its beginnings, to the thrill of being told and re-told around that proverbial ancient campfire, where, presumably, it all began."
Biography
Norma Kassirer comes from a long line of writers: her father wrote articles for Canadian magazines about his experience in World War I; her brother was a prize-winning poet; a great great aunt wrote poetry for Harper's Magazine in the 1800s; and a great great great uncle founded a literary journal in New York City with Edgar Allen Poe and, under a pseudonym (Harry Franco), produced a number of best-selling sea-faring novels. Both of her daughters are engaged in writing and publishing.
Norma still remembers the last words of her first poem, written at a very early age, alone at the table in the family dining room in Buffalo, New York. The words were, "and in its place stood a golden rose!" She does not remember what the poem was about, but vividly recalls the thrill that ran through her as she read that resonant last line. Where had it come from? She had no idea, but she knew that, in search of another . . . and another . . . thrill of such dimension, she would never stop writing.
This has proved true. Magic Elizabeth, her first book, published in 1966, was republished many times and is now, for the first time, appearing in original serial form.
The Doll Snatchers, her second novel for children, was published in 1969. Her adult short stories have appeared in a variety of magazines. The Hidden Wife, a collection of her stories, was published in 1991. Her poems, which tend toward the narrative, have appeared in a variety of publications, and she continues to do performance readings of her poetry.
Early on, Norma wrote and directed musical plays. She has also given numerous readings of her work at universities and arts centers and has taught writing in a variety of schools. When she is not writing or talking about it, she is painting or putting together hand-made books.
Serials
When Sally's parents are suddenly called away, she is sent to stay with Aunt Sarah who is as scary as her mysterious old house.  Sally's spirits pick up when she discovers an old portrait of a young girl who looks curiously like her. But this girl is holding the most exquisite doll she has ever seen.  Sally's search for it takes her to another time.