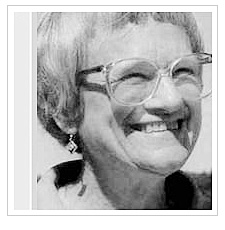 Awards
Annie On My Mind has been on many of the American Library Association's "Best Books" lists, including their list of the 100 Best Books for Young Adults. Good Moon Rising and Dove and Sword are both New York Public Library Books for the Teen Age; Good Moon Rising is also a Notable Children's Trade Book in the Field of Social Studies. Garden was given the Robert B. Downs Intellectual Feedom Award in 2001 and the Margaret A. Edwards Award in 2003.
Bibliography
Garden has published around 30 books for children and young adults, both fiction and nonfiction. Among the best known are:

Fours Crossing
Dove And Sword
Annie On My Mind
Meeting Melanief
Nancy Garden
"Breakfast Serials is a wonderful way to encourage reading among both children and adults.  The enthusiasm I have seen for Breakfast Serials stories in the classrooms, both regular and ESL, that I've visited is tremendously exciting.  It's clear that Breakfast Serials builds readers!"
Biography
Nancy Garden was born in Boston, Massachusetts, and grew up in New York and New England. As a child, she lived for about eight years in Rhode Island, where The Secret of Smith's Hill is set. "I started writing for fun when I was in third grade,'' she says, "and I never stopped, no matter what else I had to do. But when I grew up I did have lots of other jobs. At first, while I was also working in professional theater as an actress, lighting designer, and Jill-of-all-trades, I had various office jobs. I've also been a classroom teacher, and for more than 10 years I've taught a correspondence course in writing. And I've worked as a writer and editor for educational magazines and books. Everything I've ever done and thought and experienced has helped me in my writing."
In addition to writing and teaching, which she says are her two favorite jobs, Nancy Garden enjoys visiting schools, libraries, and conferences to talk about writing and related matters, and to encourage young writers. She and her partner live in Massachusetts and Maine, with Scout and Maya, athletic, ex-stray cat sisters and, they hope soon, a bouncy golden retriever puppy.
Serials
Mystery? History Lesson? Ghost? Ten-year-old twins Kelly and James must contend with all three, as they seek to discover what's causing nighttime disturbances in their old Rhode Island house.