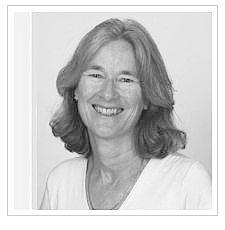 Awards
Liza Ketchum has many awards including:

Massachusetts Book Award, 2006
Boston Authors' Club/Julia Ward Howe Prize for Young Readers
Beacon of Freedom Nominee
Virginia Jefferson Cup Honor Award
ALA Best Book
Oklahoma Sequoyah Award List
NCSA list 2003.
ALA Booklist for the Reluctant Reader
New York Public Library Books for the Teenage
ALA Best Young Adult Novel
Missouri Mark Twain Award List
Dorothy Canfield Fisher Award List
Colorado State Book Award List
Junior Library Guild Selection

Bibliography
Where the Great Hawk Flies. Massachusetts Book Award, 2006; Boston Authors' Club/Julia Ward Howe Prize for Young Readers; Beacon of Freedom Nominee.

West Against the Wind. Virginia Jefferson Cup Honor Award. Into a New Country: Eight Remarkable Women of the West; an ALA Best Book.

The Gold Rush, a companion to the PBS series "The West." Orphan Journey Home. Oklahoma Sequoyah Award List; NCSA list 2003.

Blue Coyote. A "Project 21" book; Lambda Literary award nominee 1998.

Twelve Days in August. ALA Booklist for the Reluctant Reader; New York Public Library Books for the Teenage; a "Project 21" book.

Fire in the Heart. ALA Best Young Adult Novel; Missouri Mark Twain Award List; Dorothy Canfield Fisher Award List.

Allergic to My Family.

The Ghost of Lost Island. Missouri Mark Twain Award List; Oklahoma Sequoyah Award List; Colorado State Book Award List.

Dancing on the Table.

Good-bye, Sammy. Illustrated by Gail Owens. A Junior Library Guild Selection
Liza Ketchum
"My great-grandfather, Reuben Ketchum, wrote serial stories for newspapers in the 19th century, so my involvement with Breakfast Serials allows me to revive this family tradition. One of the most wonderful aspects of the program is the way it encourages families to read the stories together. It reminds me of Sunday nights in my childhood when my family would sit by the fire and take turns reading stories by James Thurber and E.B. White out loud."
Biography
Liza Ketchum has been making up stories since she was seven years old, when she created tiny handmade books and scribbled stories under the covers at night. Her fascination with pioneer history dates back to her teenage years, when she read the autobiography of her mother's ancestor, James Ohio Pattie, a trapper who explored the southwest during the 1820s—the same decade when Orphan Journey Home takes place.
Liza studied writing at Sarah Lawrence College and received a Masters in Education from Antioch Graduate School. She also attended theatre school, where the portrayal of characters onstage helped her to imagine the lives of fictional characters. Liza has always combined writing with teaching. She founded a preschool in Vermont and has taught writing to students of all ages. She is currently on the faculty of Hamline University's MFA in Writing for Children and Young Adults program. She has also taught writing in the MFA program at Vermont College, at Emerson College, and at the Center for the Study of Children's Literature at Simmons College.
Liza is the author of fourteen books for young readers, including the recent historical novel, Where the Great Hawk Flies (Clarion), winner of the 2006 Massachusetts Book Award for Children's Literature, and the Boston Authors Club/Julia Ward Howe Prize for Young Readers. Her passions—besides reading and writing—include her volunteer work on behalf of the environment. She also enjoys gardening, canoeing, hiking, music, art, and theater. Like her husband, John Straus, she is an enthusiastic traveler. Many of her stories have their origins in places they have visited. The mother of two grown sons, Liza and her husband divide their time between the Boston area and a cabin in Vermont's Green Mountains.
Serials
Based on a true story of 1828, Orphan Journey Home celebrates the courage, strength, and resourcefulness of four pioneer children determined, against all odds, to honor their father's wishes and make their way back to the safety of their Kentucky home.
Spanish translation available.