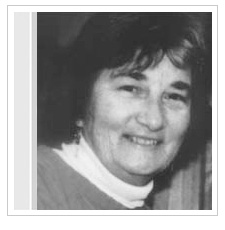 Awards
Katherine Paterson has been honored with many awards including:

National Book award for Children's Literature
Edgar Allen Poe Special Award
Newbery Medal
Newbery Honor Award
Christopher Award
Silver Pencil award (Netherlands)
LeGrand Prix des Jeunes Lecturs (France)
Scott O'Dell Awa
Hans Christian Andersen Medal for Writing
Boston Globe/Horn Book Picture Book Award
Janusz Korczak Medal (Poland)
Many School Library Journal Best Book of the Year
ALA Notable Children's Books
Parent's Choice Awards.
Bibliography
Katherine Paterson has published more than 30 books. Among the best known are:

Bridge To Terabithia
Flip-Flop Girl
The Great Gilly Hopkins
Jacob Have I Loved
Jip, His Story
Lyddie
The Master Puppeteer
Park's Quest
Preacher's Boy
The sign of the Chrysanthemum
The Tale of the Mandarin Ducks
The Same Stuff as Stars
Blueberries for the Queen
Katherine Paterson
Biography
Born in 1932 in China to missionary parents, Katherine was herself a teacher and a missionary in Japan. She received master's degrees in English Bible and Religious Education, and her husband is a Presbyterian minister. The have four children and seven grandchildren.
Mrs. Paterson, among the most celebrated of our authors, has written more than 30 books for children, including 14 novels for young people. Two of these novels, The Master Puppeteer and The Great Gilly Hopkins, were National Book Award winners, in 1977 and 1979 respectively. The Great Gilly Hopkins was also the single Honor Book for the 1979 Newbery Medal. She received the Newbery Medal in 1978 for Bridge to Terabithia and again in 1981 for Jacob Have I Loved. Lyddie was the U.S. contribution to the Honors List of the International Board of Books for Young People in 1994, and Jip, His Story, was the winner of the 1997 Scott O'Dell Award for Historical Fiction.
Her books have been published in more than 25 languages, and she is the 1998 recipient of the most distinguished international award given to a writer for a contribution to children's literature, the Hans Christian Andersen Award.
Her most recent books are a novel, The Same Stuff as Stars, and a picture book, Blueberries for the Queen, which she co-authored with her husband, John.
Katherine Paterson lives in Vermont, the setting for the last few chapters of Long Road Home.
Serials
Meli and her once happy and secure Albanian family flee war torn Kosovo. Their journey is dangerous and tension filled. At last they reach the safety of America, only to confront post-9/11 distrust of Muslims. But Meli, in word and deed, has a message for everyone.
Spanish translation available.
The Field Of The Dogs
In The Field Of The Dogs, Katherine Paterson tells the tale of young Josh Williamson who is having trouble adjusting to his family move from Virginia to Vermont. There's not just snowy winter but a class bully. Josh isn't the only one having troubles.