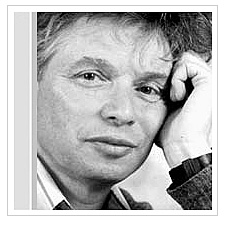 Awards
Avi has many awards including:
2003 Newbery Medal
2 Newbery Honors
2 Boston Globe/Horn book Awards
Scott O'Dell Award
Christopher Award
ALA Notables
IRA Awards
Many Children's Choice State Awards, Best Books of the Year, and starred reviews
Bibliography
Avi has published 70 books. Among the best known are:
True Confessions of Charlotte Doyle
The Poppy
Crispin: The Cross of Lead
Nothing But the Truth
The Seer of Shadows
Midnight Magic
Things That Sometimes Happen
Beyond the Western Sea
Wolf Rider
The Man Who Was Poe
Something Upstairs
Midnight Magic
Don't You Know There's A War On
The Secret School
Avi
"Popular art, for masses of people, is often denigrated. But Breakfast Serials is popular art at it's best: accessible and adventurous. It bridges the generation gap and the school-home gap with fine writing, fine art, and exciting tales that tell, teach, and touch."
Biography
Avi—a name given to him by his twin sister—was born in New York City in 1937. Raised in a home with a family history of authorship and books, newspapers were a major part of his early life, just as they are today. It was his childhood reading of serialized stories in New York newspapers that gave him the desire to revitalize the tradition. Though he struggled with writing in school, by the time he left high school, Avi had decided to become a writer. In 1970, his first book was published and since then he has published—in the United States and around the world—some seventy books for young people. The recipient of many writing honors, which include the 2003 Newbery Award, two Newbery Honors, the Horn Book Award, the Scott O'Dell Award, the Christopher Award, plus many state awards, Avi is known for his wide stylistic range and prolific literary skills. Coming in the spring of 2009 is the final installment of the much loved Poppy Books, Poppy and Ereth.
Serials
When a group of non-athletic boys are required to play on a South Orange River Middle School Soccer team, they achieve fame. They become famous, however, not because of the quality of their play, but by the hilarious ways they lose. By so doing they give new meaning to the term, SOR LOSERS.
The Fighting Ground is a gripping tale of the American Revolutionary War. Thirteen-year-old Jonathan, head full of dreams of glory, runs away from home and joins the local militia to fight the dreaded mercenary troops, the Hessians, near Trenton, NJ. Over a twenty-four hour period, through the fog of war, he experiences a soldier's reality with all its horrors, ambiguities, and unforeseen complexities.
The Neptune, a side paddle steam freighter, carries farm produce from New Port, New Jersey to New York City. Normally, the voyage is routine. But one spring day in 1884, what's routine is thrown overboard. Sudden Squall is a maritime adventure with unlikely heroes.
Spanish translation available.
Dyslexic Jamie can't read printed words, only clouds. What he sees is wondrous to him, unbelievable to others, dangerous to all: a man in a business suit who parachutes from an airplane with a million dollars. The thief kidnaps Gillian who leaves a key message. Jamie reports the thief but isn't believed. Then he finds the message—which he can't read.
Spanish translation available.
Philip and Amanda are twin raccoons—but different by nature. Philip is cautious, while Amanda is always in trouble. When Amanda joins up with a human thief, Philip goes into rescue mode. Can he save her this time?
Spanish translation available.
1920's rural Colorado. When the regular teacher of the valley's one-room schoolhouse must leave, bringing an early school closing, the children decide to take over, secretly. But there are many problems to surmount: trouble-making Herbert Bixler, a suspicious School Board, plus the fact that the new teacher, Ida Bidson, is not only one of the students but only fourteen years old!
Spanish translation available.