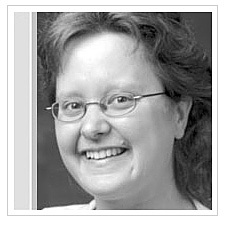 Awards
Liza Ketchum has many awards including:

Best Books of 1999 List for Bank Street School of Education, The Year of the Sawdust Man, Edith Shay

Voice of Youth Advocacy: Outstanding Titles of 1998, The Year of the Sawdust Man

Kids Pick of the List, American Booksellers Association, 1999, The Year of the Sawdust Man

Selected for the Best Books for the Teen Age by the New York Public Library, Nissa's Place

Notable Children's Book, Smithsonian Institute, 2003 The Strength of Saints

Amelia Bloomer Feminist Books for Youth, American Library Association, Strength of Saints

Young Adult Top Forty Fiction, 2002, Pennsylvania School Library Association, The Strength of Saints

Selected for Best Books in the Classroom 2004, Book Links Magazine, Worth

Scott O'Dell Award for Historical Fiction, Worth
Bibliography
excerpt

Where the Great Hawk Flies. Massachusetts Book Award, 2006; Boston Authors' Club/Julia Ward Howe Prize for Young Readers; Beacon of Freedom Nominee.

West Against the Wind. Virginia Jefferson Cup Honor Award. Into a New Country: Eight Remarkable Women of the West; an ALA Best Book.

The Gold Rush, a companion to the PBS series "The West." Orphan Journey Home. Oklahoma Sequoyah Award List; NCSA list 2003.

Blue Coyote. A "Project 21" book; Lambda Literary award nominee 1998.

Twelve Days in August. ALA Booklist for the Reluctant Reader; New York Public Library Books for the Teenage; a "Project 21" book.

Fire in the Heart. ALA Best Young Adult Novel; Missouri Mark Twain Award List; Dorothy Canfield Fisher Award List.

Allergic to My Family.

The Ghost of Lost Island. Missouri Mark Twain Award List; Oklahoma Sequoyah Award List; Colorado State Book Award List.

Dancing on the Table.

Good-bye, Sammy. Illustrated by Gail Owens. A Junior Library Guild Selection
Alexandria LaFaye
"Breakfast Serials has helped me achieve one of my biggest goals—to reach all ages. When I write a book, I try to create a story that will capture the attention of the whole family. Breakfast Serials has given me a unique and exciting way to bring a novel to kids and adults. That's my idea of a literary gold mine—Eureka!"
Biography
As child growing up in central Wisconsin, I heard about the kidnapping of a child from the area and felt so guilty that I couldn't do anything to help except hope and pray. It's that feeling that I gave to Iah Thomas of Up River when he witnesses the kidnapping of Vinca Hemshaw in the opening of the book. In addition to writing novels for children, I'm also a professor of children's literature and creative writing at Hollins University. When I'm not "working" (teaching and writing are too much fun to seem like work), I'm visiting schools and libraries and attending conferences, where I talk to kids, librarians, and teachers about books. At home, I enjoy curling up with a good book and my cats, Ian and Simon, and my dogs, Oliver and Nigel.
You can get a peek at them—and at my books—on her website www.alafaye.com
Serials
It's the Dakota Territory, 1866: eleven-year-old Iah Thomas witnesses the kidnapping of a girl, Vinca. When he finds her held captive on a riverboat it's just the beginning of a rousing adventure. Reminiscent of Mark Twain, this exciting adventure captures the rich tones, unique vocabulary, and excitement of America's post-Civil War West.
Spanish translation available.